20′ to 2000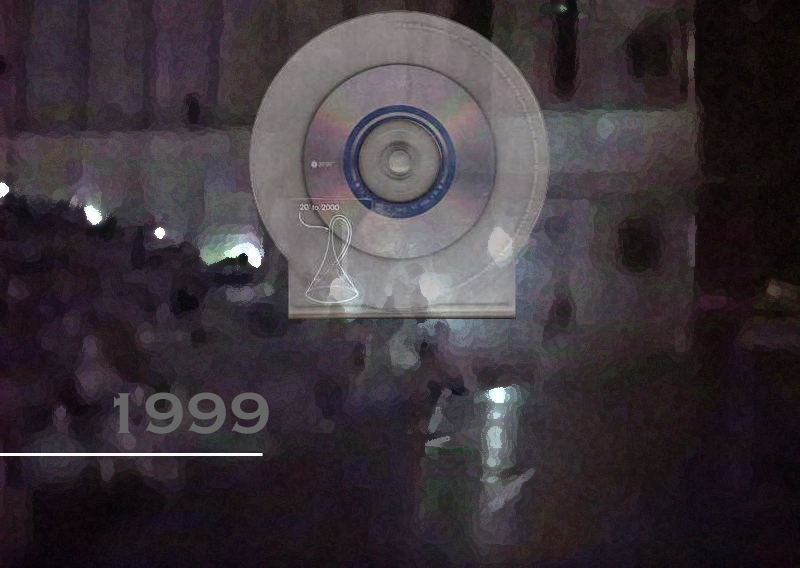 14th December 1999 – "20′ to 2000" – Volksbühne, Berlin, DE
Background
Performed under the alias "ELpH." A "proper" Coil gig would later occur at this venue on April 12, 2002.
Only performance of "Zwölf."
According to Jon Whitney, this was technically not a gig. It was actually a live stream broadcast online. Peter, who was the only band member present, cheated by merely playing a backing tape without any on-the-fly edits.
However, Robin Rimbaud performed the night of this gig as well and recalls: "I saw you write about the ELpH show with Peter in Berlin at Volksbuhne. I remember that well as I was performing that night too, as part of the entire evening dedicated to the 20′ to 2000 series of releases… Sleazy and I both performed in Berlin at the Raster-Noton curated event to celebrate their ambitious 20' to 2000 release, where he presented Elph, and I recall him hurriedly entering the building, shortly before stage-time, and sharing with me the tale of the encounter he'd just had with a former Russian soldier…I remember chatting with Peter at length regarding his adventures in Berlin prior to the show and then he most definitely performed live. The theatre was packed. It's a theatre usually used for more traditional musical performances and we were all astounded at the PA speaker system that offered sound on almost every level of the space. So it was most definitely a performance in a theatre with a capacity crowd. I have no recollection of the night being filmed but then again in those days many events weren't documented in the same obsessive way we tend to do so today! Anyhow, I should really dig out my diary entry from that time as I've kept it since I was 12 years old and never missed a day since 1976 so it'll most definitely be recorded in there. I wonder what I thought of it at the time :-D."
Peter was scheduled to play around 12:40am.
Another person recalls that Peter told him he might piss onstage. At one point during his set, he wandered over to the corner of the stage, dropped his pants, and possibly did something…this person kept asking Peter over the years whether or not he actually did so, but Peter would only smile cheekily. Either way, this person remembers about 30% of the seats being occupied, that night, and that it was a boring evening overall.
On December 17, 1999, German newspaper "Die Welt" published a review of the event, found here. Here's some relevant portions, translated to English:
Y2K is the magic formula of these days. The English-speaking world has found a handy prefix for the innumerable topics associated with the year 2000 in the abbreviation (Y for year = year, 2K for two kilos = 2000). The Y2K fever has also taken hold of the electronic music scene. "20 to 2000" is the name of Raster-Noton's contribution to the great leap in time. The Chemnitz label asked twelve musicians and producers of electronic music to set their acoustic performances of the last 20 minutes of this century to music.
The three label bosses, who made contributions themselves as Komet, Byetone and Noto, were able to win renowned musicians for their project…Scanner took the established British music scene into account, and Elph the young British one[.]
…
To crown the series, the contributions have now been performed live at the Volksbühne. The high-calibre line-up provided a packed house, there is rarely the opportunity to experience twelve sets in one evening. And so the Berlin electronic fans listened devoutly to the endless loops and surfaces that the disciples of modern music, only dimly visible in the blue spotlight dimmer, offered them, buttons turning and mouse clicking.
Loops with minimal shifts, crackling, crackling and creaking, huge sub-basses, uncontrolled resonances and sawing highs: There is little room for melodies and harmonies in the acoustic visions for the end of the millennium.
Line-up
Peter Christopherson – stream performance
Advertisements and Related Promo Material
The CD release this performance was based on was number 12 in the series 20′ to 2000, published on German label Raster-Noton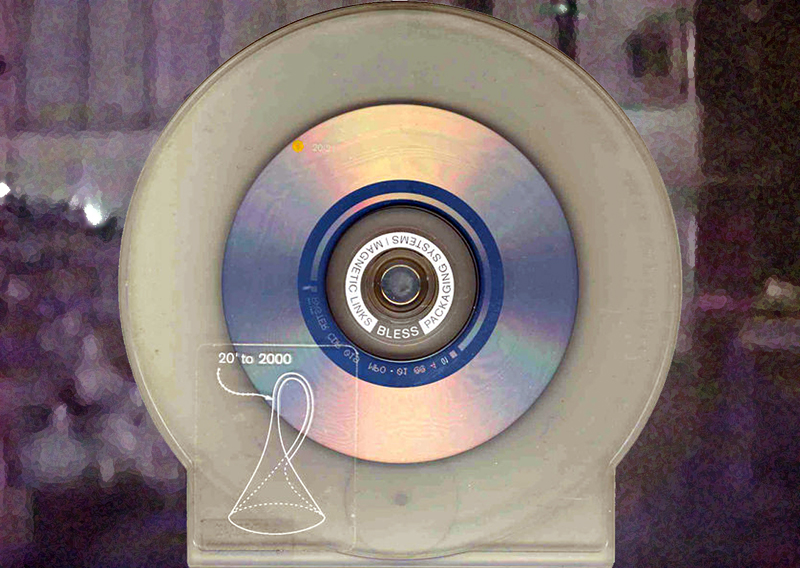 Gallery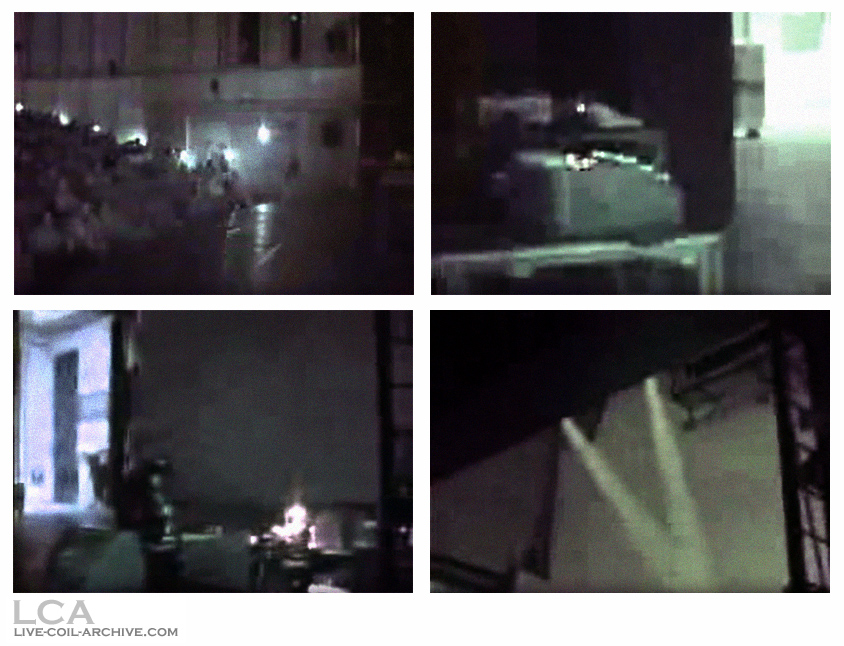 Video
Stefan Beiersmann shared his copy of AMT #1 and says: "This was once offered as a real media stream. I don't remember where. It must have been in the early 2000s. I remember that I had to search for a tool that was able to store the stream on my hard disk. It was of course no official source. Perhaps it was mentioned in the Coil newsletter on brainwashed.com. That was my main source at that time."
From what I can make out of the rather pixelated video, it's just someone wandering around the nearly empty venue set to the song as the soundtrack.
Known Recordings
Tapes owners/taper:
Unknown
Concert Recording Downloads