Home » Coil's History 2004-2010
Coil's Final Days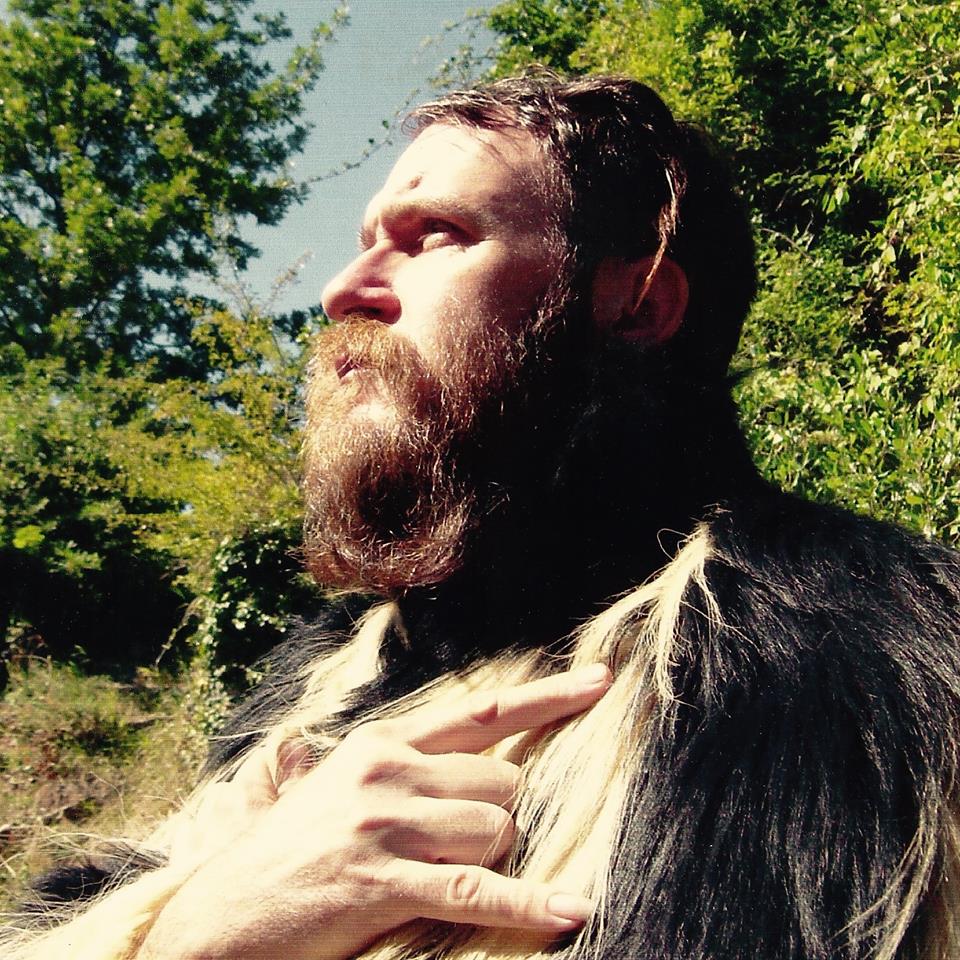 COIL'S 21ST CENTURY – INTROVERSION TURNS INSIDE OUT…
At the end of the 20th Century, Coil moved from a London filled with the Ghosts of our friends, funerals and nightmares, to a rambling Victorian "Care Home" on the Coast, both before and since (and in hindsight DURING) our residence. It was a melancholy but also very beautiful environment, bringing forth Musick to match, to Play in the Dark, even.
Also, thanks to Thighpaulsandra we plucked up the courage to Sally Forth and meet our many admirers (and sympathisers). The motivation to make a new show every six months or so, brought about much new material that would not otherwise have happened. And apparently the sight of the new "Coil Live" effected many people profoundly.
After laughably being told I" would Never Work in Hollywood Again", I decided that was okay by me, and so had plenty of time to take care of Geff, who was up and down, and make more music and video for Coil.
The Downside for me was having to watch (in close-up) as the beautiful 17 year old genius I had first met, and fallen in love with 20 years earlier, slowly drank himself away from Joy, Awareness, Hope and finally, Life itself. -Sleazy
—
Dublin was not supposed to be Coil's final performance. According to Phil Barrington in his book The Golden Age of Bloodsports, "On November 10th Coil officially announced two live festival appearances for December. On the weekend of 3rd-5th December, they were to appear at ATPs' 'The Nightmare Before Christmas,' once again performing at Camber Sands Holiday Resort. They were then planned to head straight over to Bilbao, Spain for a performance at the MEM Festival on December 6th. Both of these events would obviously be cancelled soon enough. Intriguingly, on the 12th November (the day before Jhonn's death), Coil officially announced that the 'Seed Records 4th Birthday' event at Aldwych Disused Tube Station, that Coil was scheduled to play that evening, had been cancelled. According to Sleazy's post to the Coil mailing list, 'apparently someone high up in London Underground saw the word "rave" on some internet site and panicked.' Coil had originally planned to present a 'short and low-key set' on that Friday night."
Regarding the projected sound of future gigs, to quote Peter: "I can't say if the largely abstract form of the music that day [in Dublin] would have continued to develop into some new form, or whether something had already 'worn out.' As you can hear on the Reconstruction Kit I had new Backing Tracks for 4 or 5 new songs but ended up only using a couple of them [on the night]. At the time it just didn't seem right." It's unknown whether these three canceled concerts were to contain evolutions of the Telemastic Tree in the King Scale (Dublin) material, or if Coil were intending to debut yet another entirely new set.
Peter recalls upon returning to Weston Super-Mare, John succumbed once again to alcoholic "oblivion" for the remainder of his days, only emerging from his bedroom a few times. In late October/November, he contributed vocals to Thighpaulsanda's solo track "Christ's Teeth" and recorded numerous takes for Danny Hyde's "FJ Nettlefold." A CD containing John's raw vocal takes of the latter song was sold on eBay years later, with its contents available online.
Before the Dublin show, he acted as a tough producer to François Testory, who visited the studio to record vocals for their cover of the Are You Being Served? theme song, "Going Up." Perhaps a strange choice for a cover, but Peter explains: "I don't know why Geff suggested we try it, nor can I remember how we came to be in touch with amazing counter-tenor Francois, who I only ever met twice (I think) – once when he came to the house in Weston to record the 'official' vocal – I remember Geff sobered up sufficiently for the morning to act as quite a tough producer, demanding many retakes and alterations of nuance from Francois' performance before retreating to his room (and the bottle) afterwards, and the second time in Dublin to feature in Coil's Last Five Minutes." For the studio session, Peter later remarked how John seemed "nonplussed" by what he heard from Testory. For his part, Testory recalls: "I was a very good friend of Ian Johnstone, a very talented artist, the one who made the cover for Apes of Naples. Ian was involved with John Balance…I can't remember how it all went but the recording of the singing didn't take long. I went to Weston-Supermare – stayed there 2, 3 days. There might have been some preparation the day before, but the actual recording didn't last more than a couple of hours…One great pity for me is that John ended up proposing [to] me the work on a few tracks, like a mini-CD. Never happened."
On the surface, John's final days were largely uneventful. Between taking care of him, Marilyn did other housekeeping duties and Peter relaxed, occasionally answering an email regarding affairs with Throbbing Gristle. Ian was largely absent. Nevertheless, Peter questioned whether the weeks leading up to his final day on Earth would have had some subconscious sense of finality for John. By all accounts, he had never expressed wanting to kill himself with any degree of seriousness, self-harm episodes notwithstanding, and Coil had written dozens of songs about death over the years, so beyond the obvious medical problems alcoholism posed to him and which they'd already contended with, such as a fatty liver, the extended Coil family had no reason to suspect anything was about to happen, yet for years, they had all feared and warned John of his probable ensuing death if he didn't get clean. The best times any of them had with him were when he was sober – Thighpaulsandra fondly remembers how fun it was when John visited his cottage in Wales, far away from any liquor stores, to record music and hang out. Unfortunately, even after multiple expensive attempts at rehab, implants to discourage him from drinking, and interventions, John never could fully cure himself of his addiction. In her book Art Sex Music, Cosey Fanni Tutti recounts how shortly before John's death, Peter expressed to her and Chris Carter his guilt over John's self-destruction, blaming himself for the creative demise of his closest collaborator and lover.
One other perilous aspect to John's situation stared them all in the face for years. A converted boys' school, the Coil "house" was really a massive mansion with over thirty rooms. It contained not only an elevator for ease of access, but a 15-foot tall spiral staircase leading up to the second floor. While John had fallen down the stairs on multiple occasions over the years, the worst example being when he couldn't get up for several days, almost starving their dogs Pan and Moon in the process, no one seemed to give much attention to the shortness of the banister, which according to Gavin W. Semple was hardly even adult waist-level. It was this banister which caused the great catastrophe.
November 13, 2004 – The Death of John Balance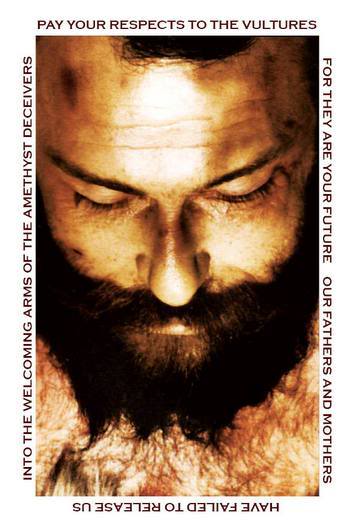 According to Peter, "On the early evening of November 13th 2004, Jhonn and I were at home. Jhonn had been in the oblivion of vodka for a couple of weeks although that day he had eaten some soup and had a bath and was not quite as insensible as he had been." Apparently, John was happily looking forward to seeing Ian that weekend and working on music projects the following week. "I was watching TV (The Adventures of Sherlock Holmes) when I heard a noise in the hall. Jhonn was lying face down on the wooden floor breathing noisily. He was deeply unconscious. Apparently he had tipped over the banisters and fallen some 12ft to the floor below onto his head. I called the ambulance and they were at the house in 7 minutes. Jhonn was rushed to hospital, but despite the best efforts of the doctors in A&E, he did not regain consciousness. His condition deteriorated over the next few hours, and at 9.20pm he was pronounced dead."
Just like that, he was gone.
There's no telling what was going through John's head on the last day of his life. It's worth note that his blood alcohol content at the time of his death was never publicly revealed, but one very reliable source close to the band recalls the toxicology report concluded John had 3x the fatal amount of alcohol in his system at the time of his death. In the official death reports, every party ruled out suicide.
Much speculation has surrounded John's death. Even Cosey Fanni Tutti states in her book something to the effect of "we may never know what actually happened." There are three primary fan theories as to what transpired. Put very succinctly, the first, and the most commonly accepted, is that it was indeed a drunken accident. While Peter remembers John acting more sensibly than usual on the last day of his life, later in the afternoon, he must have drank to excess, left his bedroom meaning to go somewhere else like the bathroom or down the stairs, but ended up going over the banister instead. The second theory is that this was an act of suicide. As has been documented, in his lucid moments, John knew the pain he was causing his loved ones, and that this was no way for him to live. Peter recalls he "wasn't terribly pleased with the idea of being an alcoholic or the actual practicality of it." Perhaps in his drunkenness, the thought of suicide as a way out crossed his mind, or even just as a curiosity. Perhaps he had what is commonly referred as an addict's "moment of clarity," where he simply said to himself, "What will happen next if I do this?" The third theory, included here to play devil's advocate, is having gotten so fed up with the emotional torture John had inflicted on him over several years, Peter pushed him over the banister in a fit of rage and grief, thus killing him. Many find Peter's reminiscence of John's final hours strangely overly detailed, perhaps as a way of compensating for covering up his own actions. However, Ben Waddington later looked up the TV guide for the BBC channels on November 13, 2004, and Sherlock Holmes indeed was airing at the time of John's fall.
What truly happened? We invite you to think for yourself and come up with your own conclusions. Even former Coil members and affiliates have their own theories. For his part, Fred Mann, John's boyfriend before Ian Johnstone, has shared his own with Live Coil Archive (which we've edited for clarity): "I know exactly what happened. When you came out of our bedroom in Weston, the door to the bathroom was right next to it. But just next to that was the ballustrade for the landing at the top of the very large staircase. Geff was four times over the alcohol limit and had a toxology report that was off the meter, he was totally out of it. He came out of our bedroom and thought he was pushing open the bathroom door, but missed it and pushed into thin air……and fell over the balustrade and over 20 feet down onto the stone flags below. He was still alive when Sleazy found him but unconscious. He died very shortly after. It was a terrible accident, but could have happened at anytime as he was so often so drunk or stoned. He was totally, absolutely out of it to the extent he couldn't find his own bathroom…When Geff died, Ian wanted all of the art Geff owned. Sleazy felt obligated to look after Ian, but expected Ian to contribute art work and material for record releases, which apart from Ape, he didn't really do. I went to stay with Sleazy in Thailand. We talked a lot about Ian's influence…Complications with John's will is an understatement…Geff was only ever sober when he had an Antabuse implant. I was amazing[ly] fond of Sleazy. He was a brilliant man, and I did and do love Geff. Ian……. who needs that crap."
Thighpaulsandra later wrote "Did He Fall?" released on 2015's The Golden Communion, either as an expression of his own questions surrounding John's death or as a denouncement against ridiculous conspiracy theories. To my knowledge, he's never elaborated publicly on this.
Tributes to John Balance
Hundreds of people took to the Coil Mailing List and to the Solar Lodge Soulseek group to express their grief. Most of these were collected in two volumes called "Book of Condolences," copies of which were printed out and included in John's coffin beside him.
Of note, here's Jon Whitney's statement: "For over half of my life, Geff has touched me in one way or another. He was at first a mystery, then an obsession, then an idol, then an inspiration, and finally a friend. The reality of his departure has not set in, but then again, with him, reality was always questionable. I'll never forget one time while Sleaz was away, Geff called me from the house. He had visions and images and stories about past lives. He had told me that he sees Ireland in me – as if I had a past life there. "Do you have Irish ancestry?" he asked, but alas, I have none. Then he went on to describe past lives of other friends and associates and I forget who went where but when he got to David Tibet he stopped and said, "Tibet has no past life." Somehow I expect that if anybody figures out how to use a phone from beyond the material world, he will. I am eternally grateful for the years of magick, for opening new worlds and his world to me, and he will remain forever in my heart and memories."
Some musical peers and affiliates also expressed their goodbyes. The following is Black Sun Productions' eulogy to John Balance and remembrance of their involvement in Coil, which you can find archived here:
COIL LIVE
We worship, ever since, at the pagan altar of COIL.
We grown up listening to their musick and they greatly influenced our own musick and our attitude towards art and life. COIL were the reason that brought us magically together. Pierce met COIL and shortly appeared on stage with them in Leipzig, June 2001. COIL were going on tour for their first time ever and asked Pierce to find a partner to perform with in their forthcoming shows. Pierce found Massimo. We met and we fell in love. It was October 2001. COIL's tour, supposed to happen in November, was then postponed of a few months because of John Balance's conditions. We were already rehearsing, and eager to perform, so we decided to start, in the meanwhile, our own performance project Plastic Spider Thing.
When COIL finally hit the road in April 2002 our ways finally crossed. We met our inspirators in Zurich, where we used to live and where COIL happened to play. The Children of the Black Sun finally gathered together. For the following seven months we were to share our personal and artistic lives.
Drazen had the big chance and honour to release his soundtrack for Plastic Spider Thing on Eskaton, COIL's own label. We performed our ghost boys stage persona as part of the COIL show everywhere in Europe, collecting standing ovations and practicing Disobedience and Fornication. We shared beautiful moments of Joy and Pleasure, and difficult moments of Pain and Sorrow. Ultimately we shared Life. COIL are kind spirits and generous mentors: they opened wide their hearts and their house before us. They made our dreams come true. Living at Threshold House we often felt like Alice in Wonderland and we had, together with them, many beautiful moments of true happiness: twisted nights of Love and Lust; intense shamanic rituals; some amazing moments of pure inspiration and many extraordinary performances.
To be both friends and artistic partners of Peter and Geff, Simon and Thighps, is one of the greatest gift we could ever have from life. A Coil show is a very intense experience, who was able to attend one knows it; it's a highly cathartic Ritual, for both audience and performers. To tour with such a physically and emotionally demanding live performance turned out to be exhausting for everyone, for someone of us even devastatingly consuming. The last performance of the tour, in Vienna, was a seminal moment of our artistic companionship and of our personal lives. A very sad goodbye. On stage that night everyone of us had a lucid remote vision of the difficult moments that were there to come; and they came all…
Right after the conclusion of the COIL tour we found ourselves on the road again with another challenging and demanding task: the remaining second half of Plastic Spider Thing installations left to stage. Once and finally back in our production unit in Switzerland we started editing and archiving the enormous amount of video and photographic material documenting the COIL tour. It's a titanic task we're still immerse in. A documentary film about Massimo & Pierce's collaboration with COIL is planned to be released within the end of 2004 through this website.
Black Sun Productions is, and will always be, a strong and loyal supporter of COIL. Through this website we'll always spontaneously communicate any news officially confirmed, by the COIL boys or their management, and promote any activity around COIL and related projects (Thighpaulsandra, Cyclobe). If the price of existence is eternal warfare we are ready to pay the penalty for harbouring partisans…
Our eternal L.O.V.E. to Sleazy and John Balance.
COIL European Tour 2002
[w/ Massimo & Pierce]:
Zurich 4 Apr
Bologna 6 Apr
Den Haag 7 Jun
Dour 13 Jul
Fano 26 Jul
London 1 Oct
Thessaloniki 5 Oct
London Oct 12th
Copenhagen 16 Oct
Oslo 17 Oct
Stockholm 19 Oct
Helsinki 21 Oct
Gdansk 25 Oct
Lódz 26 Oct
Prague 27 Oct
Vienna 29 Oct
There have been numerous tribute albums to Coil over the years, but there are three most notable. First, 2005's …It Just Is (In Memoriam: Jhonn Balance), which contained the debut song release of Peter's solo project, Threshold HouseBoys Choir, "Mahil Athal Nadrach," and the final Thighpaulsandra track John contributed to, "Christ's Teeth." Second, 2009's The Dark Age of Love, which contained various cover songs of popular Coil songs by European artists. Peter helped compile the former and lauded the latter. Finally, David Tibet of Current 93 started side project Myrninerest in 2012. That year, they released "Jhonn," Uttered Babylon, with every song honoring his fallen friend.
John Balance's Funeral
John's funeral took place on November 23, 2004 in Bristol, UK, attended only by close friends and family, including Cosey Fanni Tutti, Chris Carter, Ian Johnstone, Jon Whitney of Braishwashed, Massimo Villani and Pierce Wyss of Black Sun Productions, David Tibet of Current 93 and his wife, Ossian Brown (Simon Norris), Thighpaulsandra, and various members of John's extended biological family, including his sister and mother.
Peter wore his polar bear Coil costume during the service, crying multiple times throughout his speech. Cliff Stapleton and Mike York played a tribute song they'd written for John and François Testory sang live vocals over a studio version of "Going Up," later remarking how strange it was to sing next to John's dead body. Gavin W. Semple recalls Ian, Ossian, Pierce, and Massimo all carried John's coffin out of the chapel, and because of the differences in their height, almost tripped and tosses him out of it as they left. As the hearse drove John to his cremation, Peter looked on, sobbing uncontrollably before wailing in unearthly grief.
Upon everyone's return to the Coil house, an enormous bottle of vodka surrounded by giant bushels of broccoli lay on the living room table. Peter walked in, smiled at everyone, walked over to the table, cracked the bottle open, and took a large swig, as some strangely perverse yet very apropos tribute to his former lover. Most funeral attendees went home that night, but a few stayed the night in the house. Peter, Massimo, and Pierce all made love for the final time, dedicating their orgasms to John. There was much work to be done regarding John's will following the service, so Ossian took it upon himself to aid Peter in sorting his affairs in the weeks following.
Peter later published the funeral program in the booklet to Colour Sound Oblivion, and an MP3 ripped from the CD used at the funeral later surfaced online under the name Funeral Music for Geff.
Gavin W. Semple wrote his recollections of John Balance and his funeral for Furfur, which accompanied the 2015 expanded edition of David Keenan's England's Hidden Reverse, and titled it "The 23rd of Always – Jhonn Balance's last performance." He published it on his website free to read, which you can find in full here.
On his website, Ian Johnstone wrote step-by-step instructions to find the tree where he spread some of John's ashes. Find an archived version of the webpage here.
On March 5, 2005, Peter said: "'Although we all certainly knew that something like this might happen if Jhonn continued to use alcohol in the way that he did – and much of the work of Coil, Jhonn's Life's Work in fact, described or addressed that Very Moment, nevertheless it came as a great shock to all of us. In the days that followed, Ian – Jhonn's partner for the last year or so – and I struggled to keep ourselves together and to begin to organise both public and private arrangements. The response to the news on the website was overwhelming and very touching, and brought immense Solace in a time of need. Friends of Coil over the years, particularly Ossian Brown, Bill Breeze, David Michael, Geoff Cox and Marilyn, our housekeeper, were also incredibly supportive, and they were among the 100 or so guests at the Funeral Celebration, which was held on November 23rd at Memorial Woodlands near Bristol.' We all continue to have bad days from time to time, but slowly as the numbness begins to recede, the possibility of enjoying new sights, smells, flavors, the possibil-ity of new life, returns. I still find it hard to say the words 'Geff's dead' or 'when Geff died' out loud, and the process of mixing and editing Jhonn's last Work 'The Ape of Naples' has been almost unbearably emotional, to say the least. The last song of that show "Going Up" is a reworking of the theme to the 70s TV show 'Are You Being Served?' but through the eyes of Coil and Jhonn Balance it clearly is just about 'Going Up' himself – Over and over he sings 'Are you ready to go now?' and in the end, his Last Live Words: '…It Just Is.'"
Throbbing Gristle's 2nd Reunion Show
Throbbing Gristle mk. II played for the second time at All Tomorrow's Parties on December 3, 2004, which Coil was also originally set to play. The other band members had suggested canceling the show to give Peter time to grieve and recover mentally, but ever the professional, he insisted on playing. In the chalet on the way to the venue, he teared up as Cosey delicately proposed to Genesis the idea of dedicating the concert to John. Everyone unanimously agreed.
The official video, released on TGV, famously depicts Peter wearing his polar bear Coil costume. After the first song "P.A. Destroyer," Genesis P-Orridge delivered this speech:
"I have an announcement to make…We'd like to dedicate this evening to a member of our family who just passed away, so this evening is for Geoff. Sometimes, lives are short, and sometimes, lives get extended. Geoff has made a life that has never ended, for he shall be a shadow of a flower less present than the falling petal, marking time more visible for his surrender. The immortal shall always remain more than mortal. This is for Geoff." The audience cheers at John's mention. The band then played "What a Day." What an awful day, what a terrible day indeed.
During the final song "Wall of Sound," Peter finally broke down into tears, garnering Genesis' attention, who then went over to comfort him. Surprised by his friend's touch, Peter snapped his head up in alarm, saw it was Genesis, then put his head back down. Genesis stroked his head and walked away from him. A few moments later, Peter stood up. He disrobed his suit like a snake shedding its skin, waved goodbye to the audience, and left the stage first. It's impossible not to see the poetry in his actions onstage. Genesis followed suit, perhaps to comfort him further, while Cosey and Chris played for a while longer.
Cosey remembers Peter disappearing into his private chalet to take a hit of LSD and escape into his own world. The rest of the band were too preoccupied to interact with him for the rest of the night.
Aftermath – The Final Coil Releases
Coil disbanded. Over the next six years, Peter worked tirelessly on several projects, including touring with Throbbing Gristle (and briefly X-TG), forming Soisong and touring with Ivan Pavlov, and his own solo project Threshold HouseBoys Choir, which John had always liked the name of. Thighpaulsandra pursued his solo work and other musical collaborations, Ossian Brown further explored Cyclobe with early Coil member Stephen Thrower (which Mike York and Cliff Stapleton would later join as well), and Massimo and Pierce continued to record work under Anarcocks and Black Sun Productions for many more years, even playing "Ostia" and "Tattooed Man" Coil covers live.
Several posthumous Coil releases followed. In April 2005, …And the Ambulance Died in His Arms was released, containing the complete desk recording of the 2003-04-06 ATP show. The cover shows John hunched over on the stage with his eyes closed. The name had been chosen by John before his death, mirroring the line "And the ambulance died at my feet" from the Live Four version of "Drip Drop." The Ape of Naples followed in December, comprised of emotional remixes and reworkings of Backwards and live Coil material. You can hear a recording of John laughing at the end of "Teenage Lightning 2005." It's widely regarded as one of Coil's finest releases. Live in Porto, sourced from an MP3 of an AUD recording of the 2003-06-21 Porto gig, was released sometime in 2006. Animal Are You?, an underwhelming previously unreleased Coil track, followed in December in a wooden box signed by Peter himself, additionally containing a small bottle of fine absinthe, two glasses, and two spoons. In April 2008, The New Backwards, a collection of further remixes of Backwards material, was released.
Since they had started playing live, Coil had frequently teased releasing DVDs containing recordings of various concerts, but due to financial and personal factors, none of them ever came to be (beyond some semi-official releases). Finally, in July 2010, just months before his own death, Peter released Colour Sound Oblivion, a retrospective 16-DVD art boxset containing 14 concerts and most of the backing audio tracks and video projections the band used throughout their live career. This all came packaged in a handcrafted wooden box which also contained a certificate of authenticity, numerous photos taken on tour, and DVD sleeves made of the same material as the costumes Coil members would wear onstage. It's worth noting that Peter did not have every single concert recording that exists in his archives, neither at his home in Weston Super-Mare nor in Bangkok, Thailand, and some of his hard drives and tapes were rather disorganized, so the set only contained what he personally felt was "the best" of what he had on hand. Videos of gigs such Amsterdam 2001, Megalithomania 2002, and ATP 2003 were considered but left off, due either to other videos representing a particular live era better, the videos simply being boring watches, or his dissatisfaction with trying to suitably edit them. Additionally, I hypothesize that licensing issues prevented him from including some more professional video footage on the set, such as interviews from the MTV Russia programs Interzone and Beata's Favorite Videos, various Royal Festival Hall recordings, Fano 2002, and Greece 2002.
Editing the set proved a very emotionally difficult experience for Peter, watching his deceased former lover fight his inner demons onstage. Most challenging was the Dublin gig, which he waited until the very last minute to tackle. This explains many of the set's technical shortcomings, such as considerable desync and slowing frames down to cover up missing footage, and heavy reliance on previously released material (Moscow 2001), single-camera videos (New York 2001, Bologna 2002, Konigsberg 2002, Jesi 2004), and outsourced video edits (Paris 2004). Peter released a video sampler containing clips from most of the DVDs in the boxset online before it was put on sale on his website.
But as it turns out, CSO was not exactly meant to be the cap-off. Peter had also planned the Coil Codex, a release to contain all of Coil's recorded work, including tons of unreleased demos and extras, more live material, and collections of John's notes, lyrics, art, and photos. He had been discussing with friends, including Andrew Lahman, what format it should come in, with everyone most heavily leaning on Blu-Ray, and his collaborator "Pacman" had even drawn up some demo art for it, but Peter's death in November 2010 shelved the project forever.
I've heard elsewhere in what was hailed as Peter's last official interview that after CSO, he was done with Coil and would not mention them again, but I unfortunately cannot find that source. Maybe by the end he had decided CSO was the capstone on Coil after all, or he himself was done with the group and was trying to pass every other project onto other people for them to do instead. Regardless, any other Coil ephemera released since has been considered unofficial bootlegs, even by the Coil affiliates who released them, including the T-ARCH project and Danny Hyde's 2015 release of the original version of Backwards.
In 2017, Massimo and Pierce briefly became interested in Coil once again. Massimo spoke for the pair and posted various recollections, photos, etc. in the main Coil Facebook group, at one point selling several Coil releases in his collection to fans (yours truly bought his copies of …And the Ambulance Died in His Arms, The Plastic Spider Thing: Coil Remixed, and Time Machines from the Heart of Darkness). Pierce sent him all of their old live Coil tapes, with the intention of him then sending all of them to a Coil fan with the technical knowledge to digitally transfer all of the live tapes and release them online for free. Claus Laufenburg volunteered and transferred most of the tapes, posting them on YouTube. Later, he sent the collection to LCA, where the rest of the tapes were properly transferred.
"Sleazy on the Eve of the Apocalypse" – Peter Christopherson Reflects on TG, PTV, Coil, and John Balance (2008-06-17)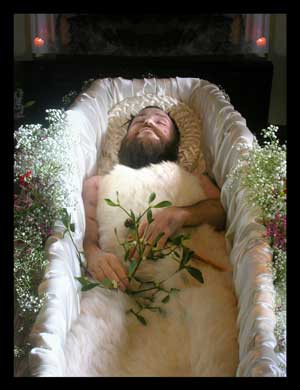 Peter's Final Days – THBC, X-TG, and Bangkok
After John died, Peter sold the Weston Super Mare mansion and set up shop in Bangkok full-time. He founded a house where young men would cater to his every whim and made it a point to state that all of his staff were of legal age and trained in the use of firearms. Whenever he wasn't working, he lived very lavishly and decadently. Much of the Threshold HouseBoys Choir material was heavily inspired by and/or taken directly from Bangkok culture, as seen in the artificial vocals in most of the songs, 2007's Form Grows Rampant DVD which contained documentary footage directed by Peter Christopherson from a vegetarian festival in Krung Thep, Thailand, and the video projections he'd use during live performances.
Between 2005 and 2009, Peter performed live as Threshold HouseBoys Choir. These performances combined spoken word monologing, video presentations, and music. Equipment used included a persephone and an electric guitar played much in the same style as Cosey Fanni Tutti. Topics included Buddhist monk tattoos, buying used cellphones with videos on them and how Peter would use these in his art, Nine Inch Nails and the Broken music video, the stupidity of violence, life and happiness, etc. At some of these concerts, he would show found footage of sex and real graphic gore to further contextualize his points. THBC, specifically the Form Grows Rampant DVD (2007), received universal critical acclaim. Many fans have stated they wish Peter had spent more time on this project, but 2009 and 2010 were largely preoccupied with Throbbing Gristle activities.
It's worth noting that on October 29, 2010, in the middle of what would become Throbbing Gristle's final tour, Genesis P-Orridge bailed on the last tour dates. One of the many reasons given to fans for this was that Genesis wanted to focus on the best-of material and shy away from improvisation, while the other three wanted to harken back to the original TG days and venture into uncharted territory onstage instead. Peter, Chris, and Cosey decided to rename themselves X-TG and finish the tour. This new project would have became a separate entity heralded largely by Peter, had he lived longer. The last official TG gig took place on October 23, 2010 at the Village Underground in London, UK, six years to the day after the final Coil gig in Dublin.
Peter played a drug dealer in a movie adaptation of F. Scott Fitzgerald's The Beautiful and the Damned, directed by Richard Wolstencroft and released on DVD in October 2010. To my knowledge, it was his only real acting role.
In mid-2010, Peter started the unklesleazy.tv project, a website dedicated to communicating with fans about his various projects and Thai culture. In a video originally posted in June entitled "Bangkok Just Last Night," Peter stated, "Certain health problems have, uh, detained me, along with other matters…I'm fine, so don't, uh, don't be concerned. I know you're in very good hands, as, indeed, am I. I hope you enjoy the show…" In said video, he's shirtless, sweaty, and very bloated. Admittedly, he'd been fat since the late 80s/early 90s, but things appeared quite amiss, here. Since Peter never opened up about his health problems to anyone, not even two of his closest friends Cosey and Chris, it's reasonable to assume his weight and life style finally started catching up to him by this point. Supposedly, he had taken to drug-fueled orgies with his house boys. On November 21, Peter aired what was to be his "final transmission," titled "Fire in the Sky," a video detailing a local Bangkok festival. This was the last public video footage Peter ever appeared in.
On November 25, 2010, six years and twelve days after John Balance's death, Peter quietly passed away in his sleep in the arms of one of his then-lovers, allegedly from a drug-fueled heart attack. It's only fitting that he was born in the same month as his primary life partner, February, and died in the same month too. The official cause of death was never made public, in part because an autopsy was never performed, as such an action was against Peter's Tibetan Buddhist beliefs at the time.
The whole Coil, TG, THBC, Soisong, PTV, etc. communities were devastated by the news and still are to this day. His funeral took place on December 1 – a few video snippets have surfaced on YouTube. Pictures reveal that Andrew Lahman, Thighpaulsandra, Ossian and Steve, Chris and Cosey, etc. all sent large bouquets of flowers.
The Question of Legacy – Coil's Future
The popular theory goes that much of Peter's archives were not properly backed up and much of his material is lost to time, but the truth is that by Peter's own admission, plenty of stuff WAS properly backed up by multiple copies on multiple terabyte hard-drives. But there are several problems. Peter made tons of backups on antiquated, now inaccessible formats, such as Jaz drives (whatever those are). Being slightly disorganized and easily bored as he was, he did not have the foresight to write down what was on each drive or other device. In fact, when he officially moved to Bangkok, boxes he had in storage were not labeled either, so it's unknown exactly what was backed up and what wasn't, how many copies of any given recording were backed up, where exactly they were backed up, who has them now, etc. for this reason. People like Thighpaulsandra, who by his own admission has never been particularly tech-savy, have a certain set of archives in their possession that they simply cannot access. Furthermore, no one knows what Peter's password on his old Apple laptop was, so any outstanding material he had solely on there is most likely locked away forever.
Because of this, for all intents and purposes, some of his material is lost. According to Andrew Lahman, this included AMT #1 of 2002-10-12 Megalithomania, which he had the pleasure of watching at Peter's house personally and even tried to convince him to put onto Colour Sound Oblivion. A lot of people have been upset by the lack of proper/organized backups and the lack professional communication with the fan community, as it ties in with the question of legacy, copyright, and future releases. Some believe all Coil material in existence should be released for the fans, while others believe the remaining material should all be kept private, with every nuanced opinion in between.
Numerous affiliates received differing copies of his archives, though Thighpaulsandra seems to have received a good chunk of, if not all the master tapes and other artifacts, based on the fact he's sold some of the tapes over eBay in 2016-2017, his releases of Bright Lights and Cats With No Mouths, an art book comprised of John's art, and Peter "Sleazy" Christopherson Photography, a photo book of Peter's photography in 2014, and his releases of the live Coil albums Live Five and Live in Copenhagen in 2019. Unquestionably, several other people all have stakes to Coil's legacy as well, with many preferring to keep themselves anonymous, for fear of incurring the wrath of other stakeholders and fans.
Anyone can tell you that the past decade has been a mess. I don't think John and Peter would want us to stand divided – our mutual love for these two great men should and have brought us closer together, forging connections that otherwise would never be. Nobody really ever knows what the future holds, but there is still much more work left to be done, so I'll be here, doing what I do for a while yet.
To John and Peter. Thank you for everything.
-Kiefer Gorena